Clat Coaching in Delhi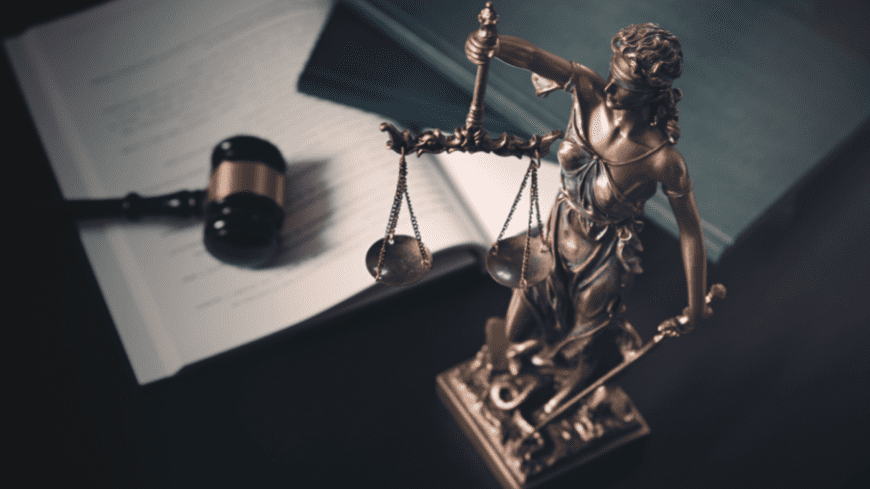 CLAT 2024 exam pattern
| Particulars | Details |
| --- | --- |
| Mode of examination | Offline |
| Duration | Two hours |
| No. of questions | 150 |
| Types of questions | Multiple choice |
| Marking scheme | 1 mark for each correct answer -0.25 marks for each incorrect answer |
CLAT Syllabus 2024 – [Section-wise weightage, marks & questions]
| Subject | No. of questions | Marks | Weightage (%) |
| --- | --- | --- | --- |
| Current Affairs including G.K. | 35-39 | 35-39 | 23.33- 26 |
| English | 28-32 | 28-32 | 18.66- 21.33 |
| Logical Reasoning | 28-32 | 28-32 | 18.66- 21.33 |
| Quantitative Techniques | 13-17 | 13-17 | 8.66- 11.33 |
| Legal Reasoning | 35-39 | 35-39 | 23.33- 26 |
| Total | 150 | 150 | 100 |
CLAT participating NLUs & seats
| NLU | CLAT seats |
| --- | --- |
| National Law School of India University, Bangalore | 240 |
| National Academy of Legal Studies and Research, Hyderabad | 132 |
| National Law Institute University, Bhopal | 134 |
| West Bengal National University of Judicial Sciences, Kolkata | 132 |
| National Law University, Jodhpur | 120 |
| Hidayatullah National Law University, Raipur | 170 |
| Gujarat National Law University, Gandhinagar | 172 |
| Gujarat National Law University, Silvassa | 49 |
| Ram Manohar Lohiya National Law University, Lucknow | 169 |
| Rajiv Gandhi National Law University, Patiala | 180 |
| Chanakya National Law University, Patna | 138 |
| National University of Advanced Legal Studies, Kochi | 61 |
| National Law University Odisha, Cuttack | 180 |
| National University of Study and Research in Law, Ranchi | 120 |
| National Law University and Judicial Academy, Guwahati | 60 |
| Damodaram Sanjivayya National Law University, Visakhapatnam | 138 |
| Tamil Nadu National Law School, Trichy | 120 |
| Maharashtra National Law University, Mumbai | 100 |
| Maharashtra National Law University, Nagpur | 120 |
| Maharashtra National Law University, Aurangabad | 60 |
| Himachal Pradesh National Law University, Shimla | 120 |
| Dharmashastra National Law University, Jabalpur (MPDNLU) | 134 |
| Dr B.R. Ambedkar National Law University | 120 |
| National Law University Tripura, Agartala | 120 |
IPU 5 year LLb seat allocation
Name of the Institute
Programme
No. of seats
Ideal Institute of Management and Technology
BA LLB
110
Maharaja Agrasen Institute of Management Studies
BA LLB
120
BBA LLB
60
University School of Law & Legal Studies
BA LLB
60
BBA LLB
40
Vivekananda Institute of Professional Studies
BA LLB
300
BBA LLB
240
Gitarattan International Business School
BA LLB
60
BBA LLB
120
Trinity Institute of Professional Studies
BA LLB
60
Chanderprabhu Jain College Of Higher Studies & School of Law
BA LLB
180
BBA LLB
120
Delhi Institute Of Rural Development
BA LLB
120
BBA LLB
30
JIMS Engineering Management Technical Campus
BA LLB
120
BBA LLB
120
Sant Vivekananda College of Law and Higher Studies
BA LLB
30
BBA LLB
30
Trinity Institute of Innovations in Professional Studies
BA LLB
60
Delhi Metropolitan Education (Sunshine Education & Development Society)
BA LLB
180
BBA LLB
120
United College of Education
BA LLB
60
BBA LLB
60
Fairfield Institute of Management & Technology
BA LLB
240
BBA LLB
240
AILET
All India Law Entrance Test (AILET) is a national-level Law Entrance Exam for candidates seeking admission to Undergraduate (UG) and Postgraduate (PG) Law Programs in National Law University-Delhi (NLU-D). NLU-D is a premier law university joining the brand of premier law universities in India, and has been ranked second among all the National Law Universities in the year 2022. The aim of the university is to create a premier global legal institute which would compete with the best law colleges within and outside India with a view to imparting knowledge of various aspects of law and train the students for wide range of opportunities in legal filed, ranging from purely academic to being a judicial officer. The state of art infrastructure of university with all the facilities for learning and research in law has been attracting students from across the India as well as world and this has been one of the reasons behind the rise of NLU-D as one of the top ranked law universities in the country within a short span of time.
SYLLABUS AND PATTERN OF AILET
Duration of Exam
No. of Questions
Total Marks
Syllabus
1 Hour 30 mins.
150 Questions.
150 x 1 =150
1. English-including comprehensions ~ 50 Questions
Since only 90 minutes are provided, time has to be utilized in a strategic manner to complete the exam in time.

Note: The exam will be conducted in offline mode.
Since number of questions are 150 and time is only 90 minutes, technically each question is to be read and answered in 36 seconds only. Thus, time is of the essence in clearing the exam and more so when question paper consists of minimum 10-15 Passage based
There is negative marking; for every wrong answer 0.25 marks will be deducted.
2.Current Affairs and General Knowledge ~ 30 Questions

3. Logical Reasoning- including questions based on legal principles ~ 70 Questions
TOTAL NUMBER OF SEATS AND RESERVATION MATRIX IN NLU-DELHI (BA LL.B.)
| S.no | Category | Total Seats | Horizontal Reservation for PwD | Seats under Respective Categories after excluding PwD seats |
| --- | --- | --- | --- | --- |
| 1 | General | 50 | 3 | 47 |
| 2 | Other Backward Classes (OBC): Non-Creamy | 24 | 1 | 23 |
| 3 | Scheduled Castes | 17 | 1 | 16 |
| 4 | Scheduled Tribes | 8 | 0 | 8 |
| 5 | Economically Weaker Section | 11 | 1 | 10 |
| 6 | Sub Total | 110 | 6 | 104 |
| 7 | Supernumerary: Kashmiri Migrants | 1 | | |
| 8 | Supernumerary: Residents of Jammu & Kashmir | 2 | | |
| 9 | Foreign Nationals (5 seats) & OCI/PIO (5 seats) | 10 | | |
Best CLAT Coaching in Delhi
CLAT is an abbreviation for Common Law Admission Test. It is an all-India entrance examination held by National Law Schools | Universities for admission to their undergrad and postgrad degree programs (LL.B & LL.M). The CLAT test is administered by 21 National Law Universities in rotation, in the order in which they were established (NLUs). The 'Consortium of Law, Bangalore' is the designated entity that aids the specific NLU with the subtleties of exam administration. Maansarovar Law Centre- the Best CLAT coaching in Delhi, it is bound to be the Best Coaching for CLAT Preparation in the Country currently has. At Maansarovar Law Centre, we have experienced faculty who have studied from the NLUs and provide the best online coaching for CLAT. It is without a doubt that the institute is the best option available to students if they wish to clear CLAT Exam and other law related exams. At Maansarovar Law Centre- the Best Judiciary Coaching in Delhi, we ensure personal attention to each and every students and therefore our motto is to focus on quality rather than quantity. Students at Maansarovar Law Centre- the Best Judiciary Coaching in Delhi are provided with the best guidance by the team and we also try to keep the motivation of the students up by making them interact with people from NLUs who are already doing very well in their field. The reasons why you should choose to enrol with Maansarovar Law Centre- the Best Judiciary Coaching in Delhi instead of other institutes are provided below The curriculum as per the updated syllabus – CLAT 2022-23 was a surprise as the paper had undergone many changes. The pattern of the paper has not changed completely and in such a situation it is even more important to study with Maansarovar Law Centre- the Best Judiciary Coaching in Delhi as we have completely updated our curriculum as per the new syllabus.
Study Material and Supplementary Books – We provide you with the best study material focusing on the syllabus. The students need not refer to any other source other than Maansarovar's study material which is methodized and designed for CLAT preparation. Our curriculum is completely updated and we strive to give our students the best possible material so that they can stay focused. It is very necessary to get proper guidance given the amount of material available to study. We guide the students as to how much to study and from where to study so that they can get the best possible results. Online and Offline Batches for CLAT preparation – We provide students with the alternative of enrolling for either offline or online batches. It depends on the comfort level of students and which option he wants to go for. There is no difference between both. Faculty from NLUs – We at Maansarovar Law Centre- the Best Judiciary Coaching in Delhi believe that the best person to guide you should be someone who has himself cleared the exam. Thus we ensure that the law subjects are taught by people from NLUs who have had a good experience in teaching, thus providing you with the Best CLAT Coaching in Delhi.