MEDIUM OF COACHING

English

COVERAGE

All Major States of India
Judiciary Coaching in Delhi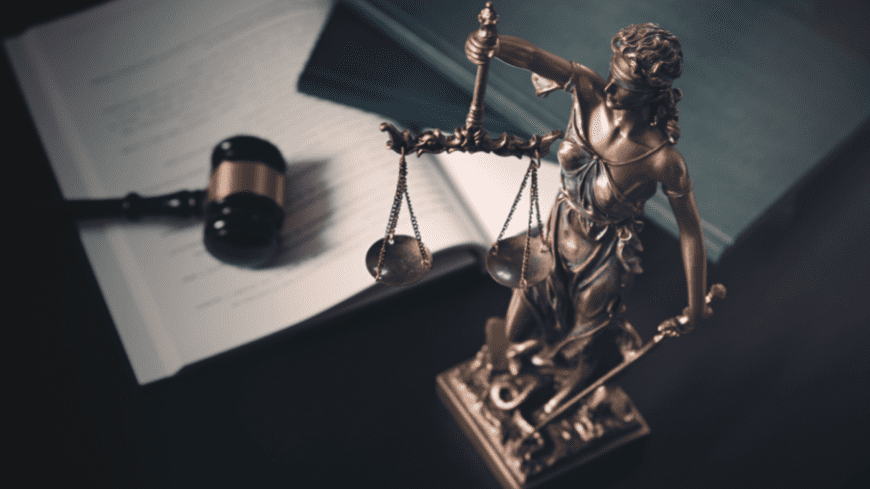 SYLLABUS
| S.no | MAJOR SUBJECTS | MINOR LAWS | MISCELLANEOUS |
| --- | --- | --- | --- |
| 1 | Constitutional Law | The Specific Relief Act, 1963 | Local Laws of Delhi, Haryana, Punjab, Rajasthan, U.P. M.P. H.P. Bihar, Chhattisgarh etc. |
| 2 | The Code of Civil Procedure, 1908 | Law of Torts | Indian Polity |
| 3 | The Code of Criminal Procedure, 1973 | Jurisprudence | Tips & Tricks to clear Judiciary |
| 4 | The Indian Evidence Act, 1872 | The Sale of Goods Act, 1930 | Current Affairs |
| 5 | The Indian Penal Code, 1860 | The Limitation Act, 1963 | Latest Judgments and Legal Developments |
| 6 | Hindu Law | The Registration Act, 1908 | Essay Writing |
| 7 | Muslim Law | The Negotiable Instruments Act, 1881 | Language Classes – English & Hindi |
| 8 | The Transfer of Property Act,1882 | The Arbitration and Conciliation Act, 1996 | Answer-Writing Sessions |
| 9 | The Indian Contract Act, 1872 | | |
CLASS - STRUCTURE
5 days a week-

Monday to Friday

3 hours each day -

3 pm – 6 pm (1 subject or 2 subjects)

Test / Doubt Session / Current Affairs -

Friday
| TIMINGS | MONDAY | TUESDAY | WEDNESDAY | THURSDAY | FRIDAY | SATURDAY | SUNDAY |
| --- | --- | --- | --- | --- | --- | --- | --- |
| 3 - 4:30 | Law Subject I | Law Subject I | Law Subject I | Law Subject I | TEST – Topic-wise | Off | Off |
| 4.30 - 6 | Law Subject II | Law Subject II | Law Subject II | Law Subject II | Test/Doubt session/current affairs | Off | Off |
MODE OF COACHING – OFFLINE / ONLINE / HYBRID
FACULTY MEMBERS
| | |
| --- | --- |
| The Code of Civil Procedure, 1908 | Constitutional Law |
| The Code of Criminal Procedure, 1973 | The Indian Contract Act, 1872 |
| The Indian Evidence Act, 1872 | Law of Torts |
| The Indian Penal Code, 1860 | The Registration Act, 1908 |
| Hindu Law | Certain Local Laws |
| Muslim Law | Answer writing sessions |
Mr. Tanuj Sharma –

The Transfer of Property Act 1882, The Specific Relief Act 1963, The Indian Partnership Act 1932, The Sale of Goods Act 1930, Some Parts of Family Law & Language



Mr. Anil Gupta –

Indian Polity & Current Legal and Political Developments



Mr. Nitin Chaudhary –

The Limitation Act 1963, Delhi Rent Control Act 1958&The Arbitration and Conciliation Act, 1996



Mr. Sunny Sharma –

General Studies and Current Affairs
Syllabus & Notes
Best Online Judiciary Coaching in Delhi, India
Maansarovar Law Centre is India's most dependable and top-notch coaching institute for law & judicial coaching in delhi. Majority of the students who have taken coaching from Maansarovar Law Centre have become topmost lawyers and judges in the judiciary field which indicates the calibre of our institute. We at Maansarovar Law Centre provides the finest education in the given time period. Majority of the times it becomes very tough when it comes to select the best institute for judiciary coaching in Delhi. Therefore the problem of searching and selecting ends at Maansarovar Law Centre because of plethora of knowledge in the field of law and complete study material we provide. Maansarovar Law Centre also focuses on the communication skills and personality development of the aspirant as it plays a critical role in their judicial services career. We have a clear cut coaching methods to explain different topics, exam pattern and providing useful tips to the aspirants. We give priority to the topics which have more weightage so that aspirants are well prepared and can perform better in the exams. Students are given daily assignments for their self-preparation and involved in weekly activities. Notes of every topics are given to the students as soon as the topic is completed. Effective essay and answer writing will also be covered in the course to help students thoroughly with their assignment.
Our performance is the foundation of our success and a reason as to why individuals wish to practice law want to join our institute. Therefore, don't waste any more time and begin your judiciary coaching preparation with the best judiciary coaching in delhi . We provide coaching sessions in offline, online, and hybrid formats. The faculties are very friendly as well as knowledgeable here. They share their useful insights which helps in the grooming of the students. Faculties respond to every question asked by the students in a very friendly manner which makes the classroom session interactive and interesting . Maansarovar Law Centre is very sympathetic towards students as we accept the fees on monthly basis also as we don't want to rob students of their passion just because of money. Student-Friendly Help Desk and Staff are always read to help. On the rare occasion that you miss any sessions due to a serious reason, we can provide back-up classes so that aspirants can complete exam syllabus on time without any doubt.
The Best Online Judiciary Coaching in Delhi
But what should you do if you don't have access to physical class sessions for judiciary coaching but still don't want to jeopardize your preparation for law entrance exams?
What if we tell you there exists a judiciary coaching center that can help you ace your law entrance exams whether you're on to CLAT online preparation (Common Law Entrance Test), LLM Entrance Test Online Preparation, or any other judiciary entrance examination preparation, with a lot of pros to take in consideration like the well-experienced law professors, most of whom have actually practiced law themselves and have accumulated the best tips and tricks with their experience to crack judiciary entrance tests, highly comprehensive and up-to-date study material for the students to have the proficient resources available to prepare and ace in the judiciary entrance examinations, providing each student with personalized guidance so they can learn quickly and at their own speed, record sessions for the live classes in high definition 1080p quality, a law entrance preparation test series so that students can brainstorm and analyze their performance, thus increasing the scope of improvement for a better preparation of the law entrance tests. Yes, we are talking about our one and only Maansarovar Law Coaching Centre in Delhi which is one of the best Online Judiciary Coaching in Delhi on the account of the results that the best coaching center gives every year, the best experience the students get and the many more features that account for Maansarovar Law Coaching Centre in Delhi to be the best online coaching center for the best preparation of judiciary entrance examination including all the law entrance tests that you can think of, whether it is about the preparation for the judiciary entrance examinations for particular states, the best online coaching center for the preparation of judiciary in Delhi, Maansarovar Judiciary Coaching in Delhi got you covered for the best results.
Maansarovar Judiciary Coaching center in Delhi helps you with the preparation for the best results in the Rajasthan judiciary entrance examination, Haryana judiciary entrance examination, Uttar Pradesh (UP) judiciary entrance examination, Himachal Pradesh judiciary entrance examination, Bihar judiciary entrance examination, Jharkhand judiciary entrance examination, MP judiciary entrance examination, West Bengal judiciary entrance examination, Odisha judiciary entrance examination, Gujarat judiciary entrance examination, Uttarakhand judiciary entrance examination, Maharashtra judiciary entrance examination and more.
Therefore, there is no room for doubt that Maansarovar Law Coaching Centre in Delhi stands out as the best online judicial coaching center in Delhi.