MEDIUM OF COACHING

English
Best CUET UG Coaching in Delhi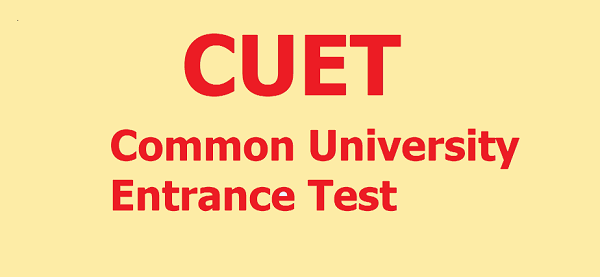 What is the Common University Entrance Test (CUET (UG) - 2024)
The Ministry of Education (MoE) has introduced the Common University Entrance Test (CUET (UG) - 2023) for admission into all undergraduate programs in Central Universities. This initiative aims to provide equal opportunities to candidates from all over the country, including rural and remote areas, and establish stronger connections with the universities. By taking a single examination, candidates will have the chance to reach a wider range of universities and participate in the admission process for multiple Central Universities.
Examination Body - National Testing Agency ( NTA)
Participating Universities -
The National Testing Agency has released an updated list of participating universities for CUET exam. The revised list now includes Guru Gobind Singh Indraprastha University, Footwear Design And Development Institute, and several other universities. Approximately 250 universities participating in CUET exam will utilize CUET scores for admission into their undergraduate programs. Prior to applying for the entrance test, candidates are advised to review the eligibility criteria of the participating universities for CUET . CUET scores are accepted by esteemed institutions such as Banaras Hindu University, Aligarh Muslim University, Jamia Millia Islamia University, Delhi University and many others.
Syllabus -
To ensure effective preparation for CUET 2023, it is essential to familiarize yourself with the syllabus. Without a clear understanding of the syllabus, your preparation may deviate from the right track, leading to potential setbacks.
CUET 2023 is expected to be a highly competitive examination at the undergraduate level, offering over 3 lakh seats across 200+ universities, including 47 central universities, as well as state, private, and deemed universities. The exam will be conducted in online mode and will consist of multiplechoice questions (MCQs). While UG admissions will primarily rely on CUET scores, the University of Delhi has announced the consideration of Class 12th marks as a tiebreaker criterion for students with equal CUET scores who select the same college and course. It is anticipated that other universities will adopt similar policies. Therefore, it is crucial to adopt a structured approach to your preparation, ensuring that you perform well in both the Boards and the CUET.
To achieve this, understanding the CUET 2023 syllabus becomes a critical step. Additionally, you can refer to our CUET Sample paper to gain a basic understanding of the question types and patterns involved.
Following is the pattern for CUET 2023:
Section IA –

13 Languages

Section IB –

20 Languages

Section II –

27 Domain-specific Subjects

Section III –

General Test
Let us look at the overall CUET Exam Overview as well as CUET 2023 Exam Syllabus in brief.
CUET Exam Overview | CUET 2023 Exam Pattern
CUET Exam Pattern 2023
The language test in CUET focuses on assessing students' fluency in the language. This is done through questions based on Reading Comprehension that cover various types of passages, including factual, literary, and narratives. These passages evaluate students' literary aptitude, vocabulary, and understanding of the text. The languages included in Section IA and IB of the language test are as follows:
| | |
| --- | --- |
| Section 1A | Section 1B |
| English, Hindi, Gujarati, Bengali, Assamese, Kannada, Tamil, Telugu, Malayalam, Marathi, Punjabi, Odia, and Urdu. | Chinese, German, French, Arabic, Italian, Japanese, Nepali, Russian, Spanish, Tibetan, Dogri, Bodo, Kashmiri, Konkani, Maithili, Manipuri, Santhali, and Sindhi |
CUET Syllabus for Domain Subject
The CUET syllabus for the domain-specific subjects will be the same as the NCERT syllabus for Class XII (Whole). Your NCERT books will be the best source of preparation for the domain-specific paper. One can choose from the following subjects for the domain-specific paper.
Accountancy/ Book Keeping
Biology/ Biological Studies/ Biotechnology/Biochemistry
Business Studies
Chemistry
Computer Science/ Informatics Practices
Economics/ Business Economics
Engineering Graphics
Entrepreneurship
Environmental Studies
Geography/Geology
History
Home Science
Knowledge Tradition and Practices of India
Legal Studies
Mathematics
Physical Education/ NCC /Yoga
Physics
Political Science
Psychology
Sociology
These are again classified as Domain Subjects and Additional Subjects as below:
| | |
| --- | --- |
| Domain Subjects | Additional Subjects |
| Accountancy, Biology, Business Studies, Chemistry, Computer Sciences, Economics, Geography, History, Home Science, Legal Studies, Maths, Physics, Political Sciences, Psychology, Sociology and Anthropology. | Physical Education, Engineering graphics, Fine arts, Knowledge & Tradition- Practices in India, Entrepreneurship, teaching aptitude, Mass media, and agriculture. |
CUET Syllabus for General Test
The General Aptitude Test (GT) is section III of the CUET paper and will comprise of the following subjects :
General Knowledge & Current Affairs
General Mental Ability
Numerical Ability
Quantitative Reasoning
Logical and Analytical Reasoning
Batch Details at Maansarovar for Cuet 2024 -
Duration - 1year
Batch timings - 4-7 Monday to Friday ( 2 classes of 1.5hrs each )
Full Mock test - Every week
Doubt session - Every week
Mode of Coaching - Online/ Offline / Hybrid
Our Strategy at Maansarovar Cuet to score 99.99 percentile in Cuet 2024
1. Have complete Clarity about CUET details - Before beginning the preparation, we encourage students to be clear about what Cuet offers, which universities are participating, what the course structure is and more such details. Only after we are clear in our head about basics, we can take our steps towards success with utmost confidence and determination.
2. Choose your domain wisely - The CUET exam offers wide range of domain subjects such as History, Geography, Legal Aptitude, Accounts, Biology, Chemistry, etc. You must choose the domain which catches your interest along with being extremely scoring. Opting a Domain only for it being your subject in board exams will not necessarily fetch you a good score. Go through last year papers of certain domains, speak to an experienced counsellor and accordingly choose your domain subject/ subjects.
3. Practice Maths and Reasoning Throughly - General Test consist of Maths and Reasoning which is an extremely scoring section. This section can shoot up your score only after you have complete conceptual clarity and your speed is up to the marks. This is only possible after practising at least 30-40mock tests. We at Maansarovar Cuet always insist that Practising is the key to scoring 100% in Maths and Reasoning sections.
4. Do not mix your boards preparation with Cuet Preparation - Board exams are of subjective nature and Cuet exam is consist of Objective MCQ type questions. There is a completely different strategy required for preparation of these two type of exams. Subjective exams require depth and profound knowledge on a subject along with good presentation skills however objective Mcqs basesexams require widenness of our data base and knowledge along with right strategy of selection and elimination. Mixing the preparation of both may not fetch the best of both worlds and might rather produce undesirable results. Having a separate strategy and preparation for both is advisable.
5. Go through last year's paper - The best source for see the level of exam is by going to last year's paper. This gives us clarity as to what kind of questions are asked, what level of preparation is required,etc. This also helps us realising our strengths and weakness and attempting last years papers gives us a boost and in an eye opener for all serious candidates.
6. Be extremely regular with your coaching - Joining a good coaching centre for your preparation is definitely a must however being regular with it is the most important step you can take towards coming out with flying colours. Every lecture you attend at coaching is extremely rich in information and for being ahead of the game, you must religiously attend all classes.
7. Take weekly mock test - A student may study for years and not get desired result and another student may prepare for 1 year along with regular mock test series and achieve rank 1 comfortably - Now this is where Mock Test play an extremely important role. We at Maansarovar Cuet always insist that Taking regular mock test are as important as the coaching itself. Taking a mock test helps us evaluate our preparedness, makes us realise our weak areas, increases our speed and reduces our exam anxiety along with increasing our question bank.
8. Do post mock work and analysis - Taking Mock test is essential and equally important is doing post mock analysis. Many students believe that the purpose of mock test is to only evaluate our preparation however the true purpose of mock is to increase our question bank. You must maintain a register of difficult questions and every time you attempt a mock test, find out how many questions were wrongly attempted by you. Write those questions in that register along with solutions in such a manner so that next time if you come across those questions, you should be able to solve with great ease. This is a rule of success followed by all toppers and you must incorporate this exercise in your preparation as well.
9. Study in a planned manner. Go by 6:1 schedule - Before you start studying each day, set a target. Set a practical weekly target every Sunday night and achieve it. Make a detailed schedule every Sunday for next 6 days and keep your Sundays completely off. Study 6 days a week and rejuvenate your mind and body on Sunday. It will bring utmost joy once you will achieve your target. Also if you manage to achieve your target before time and you still have some hours left in that day then do not begin studying more. Use that time to relax and entertain yourself. Also try to include variety of subjects in daily preparation instead of studying a single subject the entire day.
10. Do not refer to more than two sources for any subject - Two books are sufficient for each topic along with your class notes and your self-created unique question bank(as mentioned above). Once you finish solving these books, keep revising them only. Don't think that you will get more material from more books. That leads to only confusion and frustration. Stick to 2 books for each subject and become a master of that.
We at Maansarovar Cuet insist that Consistency is key to your bright future and we are always here to help you out at every stage of your preparation. Together let's start your success story!
Team Maansarovar